About Coastal Empire Fire & Security: 
Fire Alarms, Intercom & Business Security Systems, Security Gates, Video Surveillance, Access Control and More in Georgia & South Carolina
How We Started
Coastal Empire Fire & Security Inc. was founded in 1998 by Larry Anderson, a veteran industry worker with 30 years of experience under his belt. Based on simple the simple principles of quality, stability, and consistency, Coastal Empire set out to change the industry. In just a couple short decades, we're recognized in over four states as a premier, full‑service fire and safety company, servicing Savannah, Brunswick, Beaufort, Bluffton, Hilton Head, and all surrounding states and communities.
What We Are About
Our dependable staff are drawn to our old‑fashioned dedication to quality – we're a haven for seasoned industry veterans who have made considerable, successful careers out of putting customers first. We are economically priced around proven industry equipment that provides your business with long term results and return. Coastal Empire Fire & Security cares deeply about the quality of the service and products we provide, and the value our customers get. Our systems meet high standards across a competitive industry, and your business reaps the long-term rewards of trusting your fire and security needs to Coastal Empire.
Where We Are Now
We serve primarily large industrial, military, and multi-family apartment complexes, homeowners associations, hospitals, prisons, hotels, and other types of commercial spaces. Our staff and services are cutting edge – national companies without local offices contract their coverage and monitoring. With a 12,000 square-foot facility full of inventory and innovation, Coastal Empire is dedicated to your needs. And with nearly 20 years in the business, our staff and experience present a formidable force against loss and risk. Contact us today for more information.
THE TEAM
Larry Anderson
Founder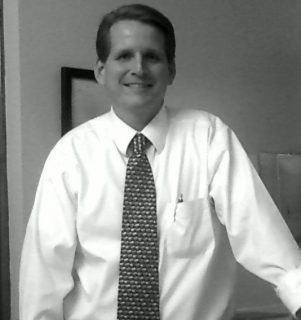 A seasoned veteran with over 30 years of industry knowledge, Larry gained his experience designing security and locking systems for the US Federal Marshal's program which protects the Federal Judges, their chambers, homes, holding cells and courtrooms. As a mid-career endeavor, Larry worked as a Sales Engineer and then Regional Manager for a major Banking Security Equipment Firm serving large banks, major casinos, the federal reserve and major ports in a six state region. Later moving to a major Fire Alarm Company he worked as a Salesman, Sales Manager and then Regional manager in South Carolina and Georgia. Moving to Savannah in 1996 to head up a newly created commercial security division of another major company, Larry arrived to find the company had been acquired. He helped the new corporation with transition and then worked as a System Engineer for a small local fire alarm company whose owner died. That company was sold! Tired of being downsized, right-sized and acquired Larry decided with his time proven experience it was time to strike out on his own.
Our Staff
Dependable
Our industry has been plagued with mergers and acquisitions. It seems to be the get rich scheme used by our competition. They grow a company on recurring monitoring revenue and then sell out or buy more. Knowing this, Coastal Empire Fire & Security has created a home for other seasoned veterans who just want to come and finish out their careers serving our customers. We think that you, the customer, will eventually get tired of latest "flavor of the week", national or local fly-by-night company and move to a company where the only thing that changes is amount of technology you can buy with your budget. Our service and monitoring rates are so low that the "Mergers and Acquisition" divisions of the major companies stay away. And we like it that way. Through it all, we have grown strong fiscally, recruited the best personnel and have thousands of customers that we call friends. In other words, our company was built for you.