Access Control & Automatic Security Gates in Beaufort, Bluffton, & Hilton Head, SC; Brunswick, Pooler, Rincon, Richmond Hill & Savannah, GA
Comprehensive access control.
We provide high‑quality access control systems for commercial buildings, assigning each guest or employee in your space a unique security code and controlled access times. Additionally, we can provide you with detailed reports so you can see when your alarms are disarmed and by whom, giving you ultimate control over who has access to what, and when. Coastal Empire has door and gate vehicle access and intercom systems, and we can integrate your alarm systems into your access controls, all customized to your needs.
Fully integrated systems.
The purpose of controlling access in a commercial setting is very simple: You want to prevent unauthorized people from being where they should not be, and you want to allow unrestricted movement for people who are authorized. Coastal Empire Fire & Security will evaluate your needs before creating a plan to implement a comprehensive access control plan, integrating all your systems, giving you granular control over who is in your spaces.
Complete control.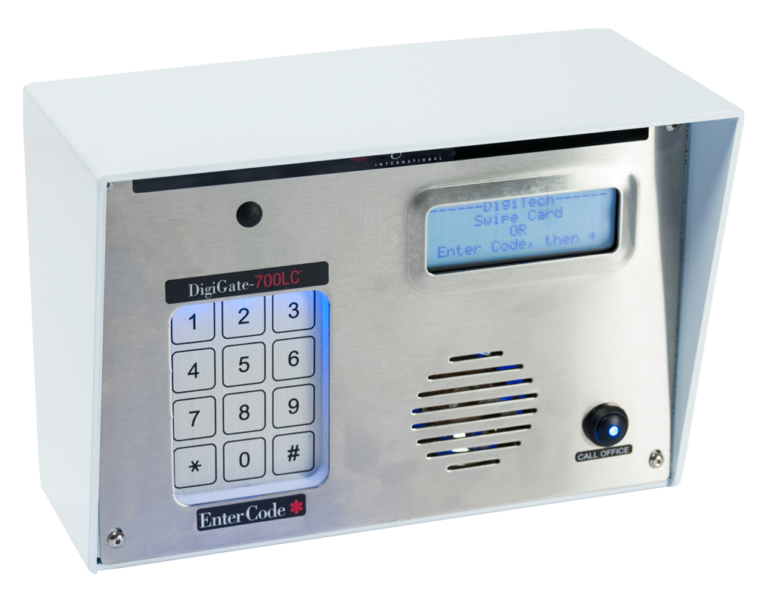 By being able to choose different levels of security for each person in each area, you can grant access, limit it, or deny it based on dates, times, and other criteria pertinent to your access control goals. You can maintain higher controls over areas such as storage facilities, research and development areas, military installations, hospital filing rooms, and computer server rooms. Using access controls, you can restrict personnel to hallways, stairwells, elevators, doors, and entrances.
Cutting-edge technology.
Coastal Empire carries a wide range of access control products and solutions to give you options. Our products support current RFID technology requirements, so you can integrate new systems or features into your current systems, or update them accordingly. We can provide biometrics, so your fingerprint or face is your key – or even your time card! A good access control system does far more than read cards to unlock doors and open gates. Coastal Empire Fire & Security offers a customized and full-integrated system. We can integrate your CCTV with your access control, for example, and also offer high-quality DMP access control products. Contact us today for more information on how Coastal Empire can provide all your access control products and solutions.