BDA Amplifiers, BDA Installation, & BDA Testing of Bi-Directional Amplifiers in Charleston, SC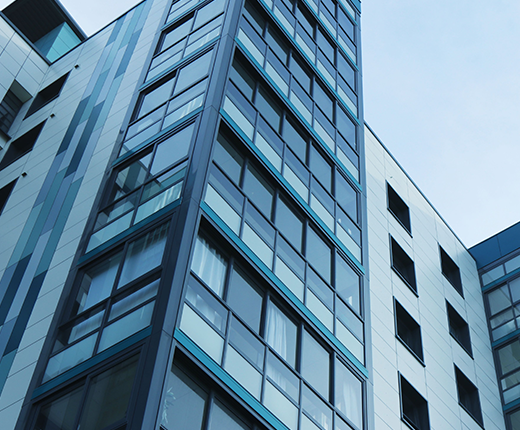 Coastal Empire Fire & Security is an authorized supplier, installer and tester for Bi-Directional Amplifiers (BDA) in the Charleston area. BDAs are required to cover all areas of buildings, property and more where building materials and barriers have created "dead spots". When pockets of dead spots are created in buildings, crucial communication for first responders comes to a halt. First responders can't pick and choose where they communicate, they must have at least 95% of areas open to clear communication and free of interference.
Often these dead spots are found in:
Stairwells and elevators
Underground parking, tunnels and pump rooms
Reinforced shelters and any area with thick walls
Large areas with multiple buildings (school campuses)
Nearly all multi-story buildings.
BDAs are required in all new construction, remodels, building additions, etc. to meet local codes. Some municipalities even require all buildings retrofit with BDA systems. Coastal Empire will help you navigate your local compliance laws.
BDA Installation and BDA Testing
We have been in the business of all types of commercial alarm and fire systems since 1998 and the natural selection for BDAs design and installation. Our years of experience with commercial building needs, municipality compliance and professional installations in Charleston has put us at the forefront for commercial fire alarms, security systems, and access control. We have always completed installations with professional quality and integrity.
Nothing short of great service and quality control is what we deliver to our customers. We can work with preconstruction team or current property managers and owners for re-certification and testing.
Work with architects and engineers pre-construction for optimal design
Third party BDA testing and certification
Annual testing and certification
BDA installation on existing structures for compliance
New construction
Customized systems
Building renovations
(5) Five Year code required re-certification of BDA installation
Bi-Directional Amplifiers in Charleston, SC
Charleston was named in honor of King Charles II of England and founded in 1670. Charleston is probably most famous for its role in starting the Civil War when confederate armies seized Castle Pinckney and Fort Sumter from the federal garrisons. This was the first advance made by a southern state that had seceded from the Union and started the Civil War in 1861. Today Charleston is known for its architecture, downtown restaurants, friendly southern atmosphere and beaches. Even though a popular tourist destination, the city is also in a growth stage with the population growing approximately 20% every 10 years. Nearby suburban areas such as Mount Pleasant have been growing by 50% or more every 10 years.
To learn more information about our BDA Amplifiers, please give us a call at 912-925-1324.