BDA Amplifiers, BDA Installation, Bi-Directional Amplifiers, and BDA Testing in Atlanta, GA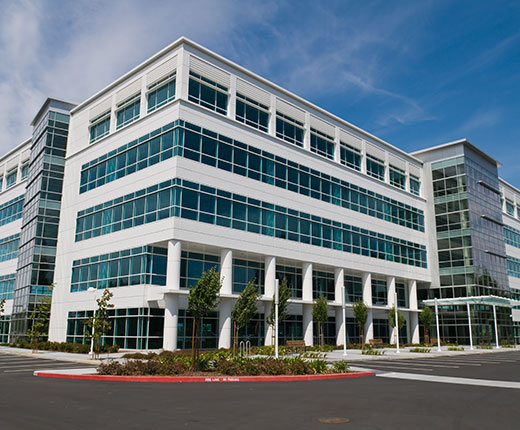 The many governments areas, university campuses, high-rises, schools, arenas and other buildings in Atlanta all have one thing in common – dead spots where essential communication for first responders is lost. In fact, more than 98% of all buildings have some sort of dead spots, mostly in tunnels, stairwells, pump rooms, underground garages and more. For this reason, municipalities require the use of Bi-Directional Amplifiers (BDA).  BDAs boost signals for first responder communication, without interference, through power outages and potential disasters. Professional engineering and installation of BDAs is essential for code compliance along with the reliable safety and security of building occupants.
Bi-Directional Amplifiers and BDA Testing
Bi-Directional Amplifier systems have been required in new construction since 2013 and laws are now expanding to existing structures. Coastal Empire can provide various BDA services including installation and engineering. We have worked with a number of different municipalities for BDA systems and have the knowledge to get jobs completed to meet or exceed code requirements. Nothing short of a completely professionally installed system to meet all compliance codes will get passed. Nothing short of great service and quality control is what we deliver to our customers.
Work with architects and engineers pre-construction for optimal design
Third party BDA testing and certification
Annual testing and certification
BDA installation on existing structures for compliance
New construction
Customized systems
Building renovations
(5) Five Year code required re-certification of BDA installation
Additionally, Coastal Empire has the necessary certifications as dictated by IFC (International Fire Code) including FCC-issued General Radio Operations License. The manufacturers of the BDA system we carry have specific training we must pass in order to install their systems. We take this training very seriously as a commitment to our industry and the safety of our customers.
BDA Installation in Atlanta, GA
Atlanta, the largest city in Georgia, has almost 40 skyscrapers over 400 feet mostly centered around Peachtree Street. Neighborhoods with these skyscrapers include Downtown, Midtown, Buckhead and Sandy Springs. The tallest buildings are the 1,023-foot Bank of America Plaza and the 871-foot SunTrust Plaza. Atlanta's first skyscraper was the 1982 Equitable Building that was subsequently demolished in 1981. In March 2008 several downtown buildings were damaged in a major tornado that sent shattered glass several hundred feet. By late 2010, all damaged windows had been replaced.
Looking for something fun to do in downtown Atlanta? Head over to Centennial Olympic Park for festivals, fundraisers, splashpad fun, picnicking and more. An estimated three million visitors come to the park each year for Fourth Saturday Family Fun Days, Fourth of July Celebration and more.
To get more information about our BDA Amplifiers, please give us a call at 912-925-1324.