BDA Amplifiers, BDA Testing, Bi-Directional Amplifiers, & BDA Installation in Jacksonville, FL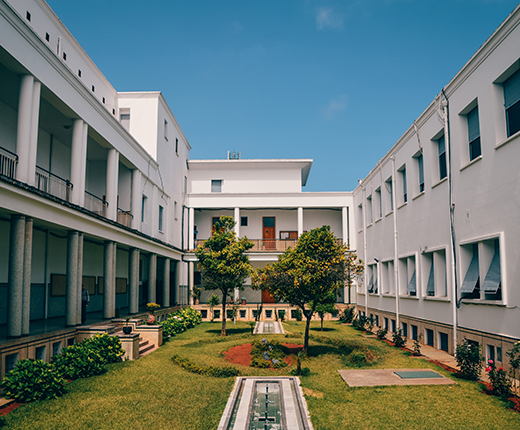 All Jacksonville buildings have some area of "dead spots" where first responder communication is completely blocked or lost. Barriers such as concrete, metal, glass or other building materials can obstruct communication signals and frequencies. In order to ensure public safety many municipalities, including Jacksonville, require the installation of a Bi-Directional Amplifier (BDA).
BDAs boost the signals first responders receive in order to ensure proper reception in all areas throughout a building, property or other space. In order to meet code compliance, a building typically must demonstrate it receives signals throughout 95% or more of the building. Code compliance will differ from municipality to municipality but generally is based on regulations set by industrial organizations such as including the IFC (International Fire Code) and NFPA (National Fire Protection Agency). These requirements can include as much as 99% coverage in critical areas and 95% in all other areas for:
Schools & university campuses
Transportation & warehouse distribution centers
Industrial complexes
Military & prison institutions
Sports arenas, public theaters, Shopping centers
Government buildings
High-rise buildings & office campuses
Underground transportation
BDA Amplifiers and BDA Testing
Coastal Empire Fire & Security has experience working with various Jacksonville municipalities for various fire and security alarm systems. Since 1998 Coastal Empire has been a professional supplier to commercial and government properties for installation and certification of systems requiring code compliance. Only quality engineering, installation and quality service is what can be expected from Coastal Empire.
Each BDA installation starts with a site survey to locate dead spots. From there a plan is created that will including engineering the exact system and installation architecture for the property. No two systems are ever exact alike, and each BDA system needs to be tailored to precise measurements.
Work with architects and engineers pre-construction for optimal design
Third party BDA testing and certification
Annual testing and certification
BDA installation on existing structures for compliance
New construction
Customized systems
Building renovations
(5) Five Year code required re-certification of BDA installation
BDA Installation in Jacksonville, FL
Jacksonville is named after the first military governor of Florida and the seventh President of the US, Andrew Jackson. Today Jackson is a thriving Northern Florida city with impressive beaches and golf courses.  Residents and visitors enjoy large park services that are a combination of National Park Services, Florida State Parks and the City of Jacksonville Department of Parks and Recreation. Jacksonville has the largest urban park system in the US consisting of more than 80,000 acres and 337 locations for boating, swimming, fishing, surfing and other water activities.
To get more information about our BDA Amplifiers, please give us a call at 912-925-1324.