Bi-Directional Amplifiers, BDA Testing, BDA Installation, and BDA Amplifiers in Charlotte, NC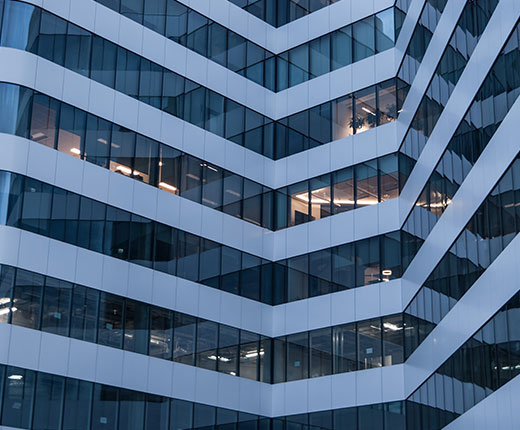 An amazing 98.5% of Charlotte buildings and properties have "dead spots" where first responders can't receive vital communications. This problem could be catastrophic in large public areas, crowded office buildings, schools, hospitals and more. Municipalities have added the necessity of boosting first responder communication signals through code compliance requiring Bi-Directional Amplifiers (BDA). BDAs receive the signals from the public safety radios through receiver antennas and then boost the signal reception throughout a building to achieve up to 99% coverage rates.
These dead spots are created when signals cannot penetrate building materials such as concrete, glass or metal. Mostly found in tall buildings, they can exist anywhere, especially in structures with:
Stairwells and elevators
Underground parking, tunnels and pump rooms
Reinforced shelters and any area with thick walls
Large areas with multiple buildings (school campuses)
Having an experienced and qualified company to handle the job from site survey to documentation and certification is essential. Coastal Empire Fire & Security has been working in the security and fire alarm industry since 1998 with the experience and knowledge for wiring, engineering, code compliance and more. As your full-service safety compliance company, Coastal Empire is a natural leader in BDA installation.
Bi-Directional Amplifiers and BDA Testing
Coastal Empire Fire & Security is an authorized supplier, installer and tester for BDAs and a certified installer of Honeywell Farenhyt BDA system. Municipalities each have their own BDA requirements but often go by the standards set by industrial organizations such as including the IFC (International Fire Code) and NFPA (National Fire Protection Agency). These requirements can include as much as 99% coverage in critical areas and 95% in all other areas.
The Honeywell Farenhyt BDA systems is designed to exceed mandated signal coverage rates. The system is engineered for performance in the harshest of environments and can be tailored to each location's requirements. Not all buildings or communities will have the same requisites. Signal reception, frequencies and more will need to be modified for each application. And, the Farenhyt system can be adapted for any future changes.
BDA Installation in Charlotte, NC
Charlotte was first named in honor of Charlotte of Mecklenburg-Strelitz, the Queen Consort of Great Britain and the longest serving consort after the current Prince Phillip. The city earned the nickname "The Hornet's Nest" during the American Revolutionary War from General Charles Cornwallis who said the city was "a hornet's nest of rebellion". Today the city is growing by an average of 30% every ten years due to its friendly climate, outdoor attractions and quality of living. The largest employers are Atrium Health, Charlotte-Mecklenburg Schools, Bank of America and Duke Energy.