Bi-Directional Amplifiers, BDA Testing, and BDA Installation for BDA Amplifiers in Spartanburg, SC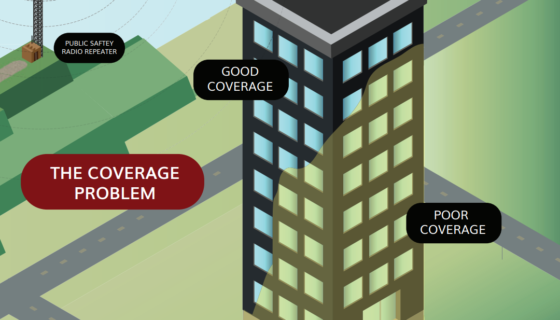 Your Spartanburg building, property or commercial space will need to have a Bi-Directional Amplifier (BDA) installed in order to comply with local municipality codes.
First responders communicate through signals sent via the local public safety radio antenna. When concrete, metal or other materials create barriers to block these signals, first responders are not able to secure the information they need for maintaining community safety. BDAs boost the crucial signals first responders need for secure communication during emergencies throughout buildings. With the proper installation of antennas and BDA systems, first responders can communicate in every area from parking garages to tunnels.
While needed for local compliance, BDAs are paramount for occupant safety and security in:
Schools & university campuses
Transportation & warehouse distribution centers
Industrial complexes
Military & prison institutions
Sports arenas, public theaters, Shopping centers
Government buildings
High-rise buildings & office campuses
Underground transportation
BDA Installation and BDA Testing
Coastal Empire is a Spartanburg provider of various BDA services including site survey, architectural planning, installation, testing and certification. Coastal Empire has worked with a number of different municipalities and has the knowledge get jobs completed to meet or exceed code requirements. Codes are determined by local municipalities but are usually guided by various industrial organizations.
Having the certification in these organizations, such as IFC (International Fire Code) and FCC General Radio Operations License, is the first step of a qualified installer. Another key factor is the knowledge of building structures, electrical connections, monitoring, back-up devices and more. Coastal Empire has been working in the fire and safety industry installing monitoring and alarm systems since 1998. These years of experience and knowledge in local codes, installation and professional service are reflected in every project completed.
BDA Amplifiers in Spartanburg, SC
Spartanburg was once the center of textile manufacturing during the late 19th century. Where once 40 textile mills once stood in the early 1900's, the area eventually lost the mills starting 1950s when lower offshore wages attracted the textile industry. Today the town is the headquarters site for Denny's and home to Wofford College.
Previous soldier training camps in the area used for WWI and WWII were later transferred to the state and became part of Croft State Park. Now the park attracts visitors year round for picnicking, camping, hiking and mountain biking. Water activities such as fishing, wading in streams and boating are also popular.
To get more information about our BDA Amplifiers, please give us a call at 912-925-1324.