5 things to know about alarm monitoring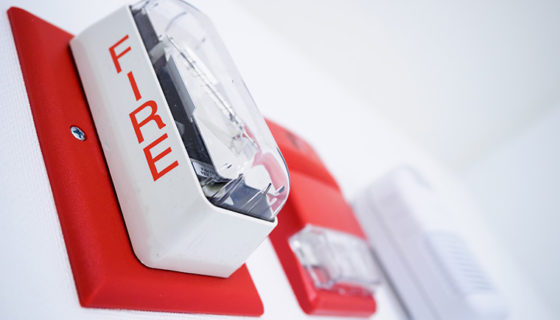 Coastal Empire Fire & Security provides alarm monitoring in Savannah, GA, North Charleston, Hilton Head, SC, Beaufort, SC, Bluffton, SC, Summerville, SC. Here are a few things to know.
Definition of Alarm Monitoring: Alarm monitoring refers to the process of overseeing and responding to signals or alerts generated by various security systems, such as burglar alarms, fire alarms, or surveillance systems. These systems are typically connected to a central monitoring station that is staffed 24/7 by trained professionals who can assess the situation and take appropriate action.
Purpose of Alarm Monitoring: The primary purpose of alarm monitoring is to enhance the security and safety of a premises or property. When an alarm is triggered, the monitoring station receives a notification and can quickly assess the situation. They can then notify the property owner, dispatch emergency services if necessary, or take other appropriate actions based on the nature of the alarm.
Types of Alarms Monitored: Alarm monitoring can cover a wide range of security systems and devices. Some common types of alarms that are monitored include intrusion alarms (burglar alarms), fire alarms, carbon monoxide alarms, medical alert alarms, panic alarms, and video surveillance systems. Each type of alarm has its specific protocols and procedures that are followed by the monitoring station.
Alarm Response Procedures: When an alarm is received at the monitoring station, trained operators follow predefined procedures to handle the situation. This may involve contacting the property owner or designated individuals, verifying the alarm, and taking appropriate action, such as dispatching emergency services or notifying relevant authorities. Clear communication and efficient response times are crucial in alarm monitoring to ensure the safety and security of the premises.
Benefits of Alarm Monitoring: Alarm monitoring provides several advantages for property owners. Firstly, it provides an extra layer of security and peace of mind, knowing that there is a dedicated team monitoring the premises around the clock. In the event of an emergency, quick response times can help minimize damage, loss, or potential harm. Additionally, some insurance companies may offer discounts on premiums for properties with professionally monitored alarm systems, as they are considered to be less risky.
It's important to note that specific alarm monitoring services may vary depending on the service provider, local regulations, and the type of security system being monitored. Please call us without any hesitation.