Do you spend sleepless nights worrying about your safety? Whether you are a residential owner or a commercial owner, your anxiety and fear are totally normal. With the kind of news that we come across these days, it is natural to be scared about your safety. You should immediately install good-quality security systems in your residential and commercial premises. We, at Coastal Empire Fire and Security, can be the right solution for you.  We are one of the most established and reliable companies which have been in this business for more than 30 years now. We can provide you with all kinds of security devices, starting from security cameras, surveillance, and fire alarms to even door access control systems, intercoms, and so on. We are known for our state-of-the-art technology which helps us get the most advanced features along with our knowledgeable and efficient staff. So, if you are located in areas like Richmond Hill, GA, Hardeeville, SC, Beaufort, SC, Summerville, SC, Hilton Head, SC, or Walterboro, SC, then you can rely on us.
Here, we have put together a few questions to ask a company offering you security systems. Take a look.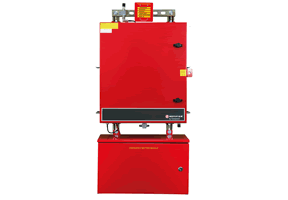 What are the different kinds of security systems that you are offering?
There are different kinds of security devices and systems that are available these days. You must make sure that the security devices are equipped with the most advanced technology so that you can get an optimized level of safety from these. That is why you must check the different security systems they are offering, study their features, and then make a decision.
Do you offer free quotes?
You should inquire about the free quotes from the company before making a choice. If you get an estimated rate from the company about their charges, it will be easier for you to understand if the products are suitable for your budget or not. Try to take quotes in advance and then compare these with others to choose wisely.
So, after getting these answers, if you are thinking of choosing us, contact us today.