A business security system is installed to keep an eye on any intruders and to sound an alarm in the event of theft. When the alarm goes off, the station sends a signal to the monitor, who checks the call list to see who is on it.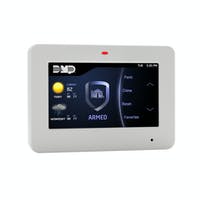 We recognize the need for security, particularly during our absence and at night. We can't always stand at the gate, watching who comes in and who goes out. That might be a tremendous undertaking. However, having a security system makes our job much easier. We can unwind and sleep soundly at night without fear of our belongings being stolen. We are stress-free even if we are abroad for months owing to work because the equipment has already recorded everything so we can catch the victim if necessary.
There are numerous advantages to having a business security system, as shown below:
Ensures security
Any intruder will be unable to enter the building.
In the event of a break-in, we can quickly identify the perpetrator.
Assists us in remaining at ease while we are away.
It is simple to use and convenient making the work of keeping an eye on the people much easier.
We design, install, and service electronic products for the protection of the company at Coastal Empire Fire & Security. If you require any security equipment, we are here to give you the greatest and most up-to-date products available.
Since we have been providing our services in places such as Summerville, SC, Richmond Hill, GA, Hilton Head, SC, Bluffton, SC, Brunswick, GA, and Hardeeville, SC for a long time, our customers' trust in us has grown as they are satisfied with all of our products. They return to repurchase the items since they know we will never let them down.