If you have installed security devices in your property, you would know that they need to be maintained to have them working in good condition. At Coastal Empire Fire & Security Inc. our fire alarms are tested at least once a year, by our testing and maintenance team, as per the guidelines of The National Fire Protection Association. Founded in the year 1998, we have always prioritized consistency, stability, quality, and customer satisfaction over everything else. And, due to this policy, we have soon emerged as a premier, full-service fire and safety company in and around Georgia. After installing the system, our well-trained and cooperative staff will educate you about its operations. We take great pride in our thorough knowledge of this industry and are fully aware that the local fire codes may vary in the regions of North Charleston, Brunswick GA, Bluffton SC, Richmond Hill GA, Hinesville GA, and Walterboro SC.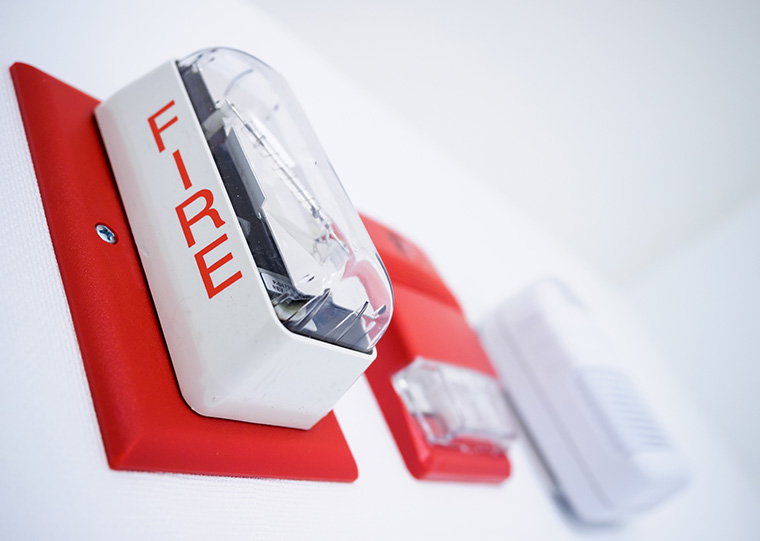 Below we have mentioned a few maintenance tips to keep your alarm systems working properly. Take a look.
You should always ensure that your sensors are fine and not wait for a break-in or a fire outbreak to find out that the sensors are not working. If the sensors are not doing their job optimally, then the whole purpose of installing the alarm is defeated. You should schedule a visit from your alarm company to come over and test your alarms.
You should regularly check on the batteries as they are a very essential part of your security devices working properly. During the cleaning and maintenance of your system, you might want to replace them every once in a while. But if your system contains batteries that cannot be changed easily, it will be a good idea to call for the company technician to come and replace them.
So, if you want any more information on fire alarms, you can get in touch with us on 912-925-1324.