With the rise in the crime rate in the neighborhood, no one can be too prepared. Installing CCTV cameras can be a precautionary step though. The alarm systems of Coastal Empire Fire & Security Inc. are known for its simplicity, stability, high-quality, and consistency. For over the past 2 decades, we have proven our customers about our equipment, their long term service, and return, and our dedication towards their safety. Whenever your alarm goes off, our team responds in seconds. Our dependable staff keeps increasing as we keep expanding our service areas in the regions of Richmond Hill, GA, Hilton Head, SC, Brunswick, GA, Pooler, North Charleston, and Summerville, SC. As per the National Fire Protection Association, your alarms have to be tested at least once a year, and we at Coastal Empire can help you with that. Our professionals will fix a testing schedule that will benefit you especially if you have alarms fitted in more than one location.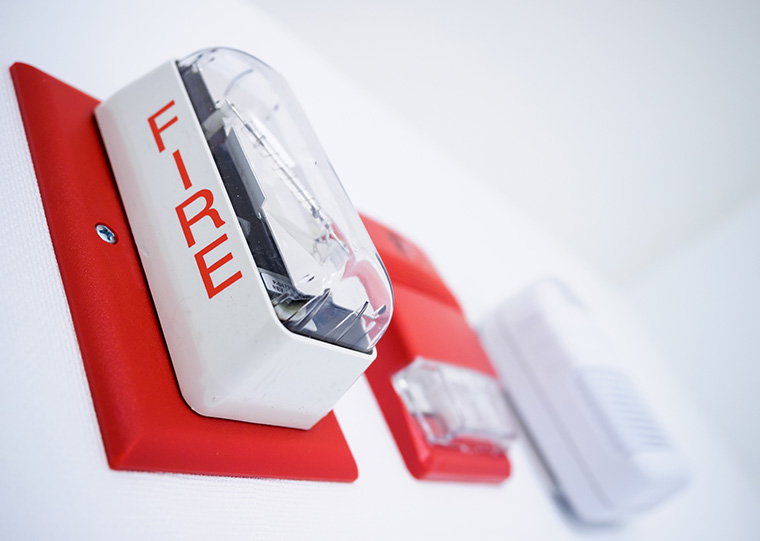 Below we have mentioned 2 common types of sensors used by alarm systems to detect intruders. Take a look.
Passive Infrared Motion Detectors
This being practical and affordable is the most common type of sensor people go for. They are called passive as they generate their own energy and they can even detect changes in their immediate surroundings as well as body heat. The alarm goes off whenever there is a temperature spike because of an intruder or any foreign object.
Used basically to protect the doors and windows, these consist of 2 parts; a switch and a magnet. Because they are easy to use, affordable and durable, people gravitate towards them. This functions by creating an electrical circuit, so when the door or window is forced open, the spring gives way to breaking the circuit and thus triggering the alarm.
So, if you want to know more about alarms, you can get in touch with us on 912-925-1324.